China – Consumerism, Controls and Crowdfunding
Written by: Charles Tan
For the longest time, and as far as I can remember, I have been an unrepentant China bear. But a recent business trip to Shenzhen, rubbing elbows with VC/PE fund managers, tech entrepreneurs and policymakers, had me wondering if perhaps I was wrong all along.
The trip, to me, was an eye opener for more reasons than one. Thanks to friends and family (and friends of the family), my wife and I were given a glimpse into a side of China that few of us as tourists see or have access to; with consumerism, controls and crowdfunding on full display.
Consumerism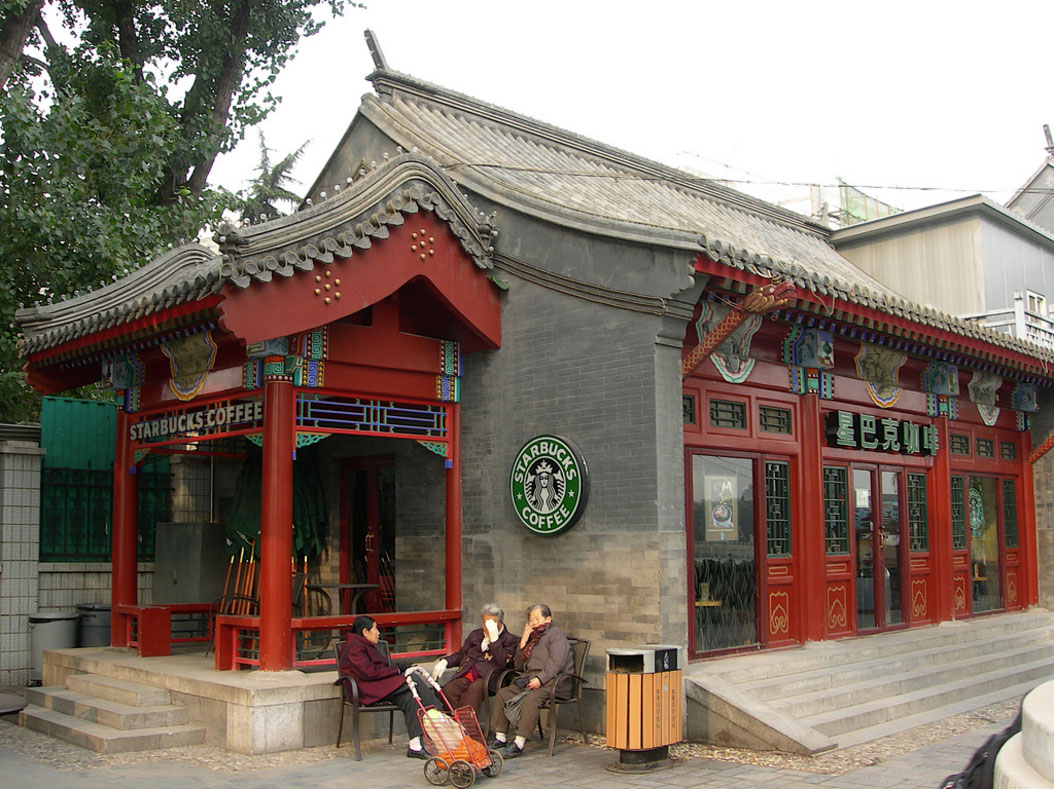 On the topic of consumerism, a cup of Starbucks coffee costs more in Shenzhen than it does in London or Singapore, even though per capita income is on average a fraction of those cities'. We ate at restaurants which would rival any Michelin-starred establishment in Paris, with equally eye-watering prices, and yet, had to queue up for the privilege. China, I can confidently say, is no longer just the low-cost, low-quality factory to the world, but also a powerhouse of savvy consumers with an increasingly discerning taste for quality goods and services.
I wondered aloud to our host how all this was possible. The answer that came back was quite predictably, scale. His reasoning, while simplistic, rang true: "China may be five times poorer on average, but we're twenty times larger than the UK, and (thanks to gaping wealth inequality) our top 10% are no less wealthy than yours."
"Furthermore," he added, "we have all kinds of investment restrictions and capital controls. What else are we going to spend it on?"
The above line of reasoning, as the story goes, is in fact a relatively recent development. China has one of the highest savings rates in the world, and decadent consumption is certainly not something Confucius encouraged in his teachings. But recent changes in policy, technology and social attitudes have tilted the balance somewhat away from savings and investment, and toward consumption and a general sense of "carpe diem".
Controls
A decades-old policy of mercantilism, captured succinctly by the idiom 肥水不流外人田 has meant that capital is only allowed to flow one way – inwards – and this has led to an excess of capital for which there are very few outlets deemed to be of an acceptable risk/reward nature.
Unsurprisingly, the residential real estate market in Tier 1 cities such as Shanghai, Beijing and Shenzhen have been red-hot, which policymakers have been trying to cool for years, to no avail. In some cities, the situation has become so severe that policymakers have now resorted to extreme draconian measures, including (but not limited to) an outright ban on second/buy-to-let properties, an arbitrary per-square-foot price cap on new homes, and even a requirement that homebuyers have a university degree.
The problem, as we alluded to earlier, is largely the result of controls which restrict the free movement of capital across borders. Many of the people we spoke to felt the real estate market was frothy, and agreed that the economics made little sense, with rental yields in Tier 1 cities averaging just over 1% p.a. So in a normal market, capital might flee the Chinese economy in search of higher returns overseas, but China, as we all know, doesn't do 'normal'.
There are plenty of HNWs who would love to invest in high-yielding, property-backed investments in jurisdictions such as the UK, but simply aren't able to because their money is trapped in China. Those we spoke to who were also members of the ruling party told us that the authorities are unlikely to lift such controls in the foreseeable future because the problem is that the market has become so reliant on this excess liquidity to plaster over the economy's imperfections (e.g. all the non-performing loans from local government and state-owned enterprises) that opening the floodgates may just trigger a revolution-inducing recession.
Crowdfunding
But the economy is a bit like one of those toy balloons that clowns turn into poodles for crying children at parties: squeeze it on one end, and out it pops the other. With investment in residential property no longer an option for most, be it for valuation or regulatory reasons, those with excess capital have begun to consider alternative investment options, and this is what we understand has driven in large part the rapid growth of China's VC/Angel space in recent years, as well as its peer-to-peer/crowdfunding (and shadow banking) industry more broadly.
According to data from Cambridge Judge Business School, as referenced in this IPF report we highlighted in an earlier article, China's crowdfunding sector grew by an estimated 1,160% in the two years from the end of 2013, and as of 2016 is the world's largest by geography, far surpassing even the US (see chart below).
Total P2P/Crowdfunding Volume, by Geography
But even at over $100bn, China's crowdfunding sector shows no signs of slowing and still has ample room for growth. There lies an estimated $9 trillion of savings in "wealth management products" (with trillions more in idle cash) looking to be more efficiently deployed. This is set against the backdrop of a dysfunctional banking sector, with virtually costless liquidity being offered to large corporations and governments, while at the same time, startups and entrepreneurs have difficulties accessing both short and long-term capital – a situation similar to what we have in Europe.
For those of us hoping to tap the seemingly limitless China market for both capital and investment opportunities, I hate to disappoint, but the feedback is that Chinese crowdfunding is likely to remain a "family affair" for the foreseeable future. Exporting capital out of the country for investment in overseas projects violates the basic mercantilist principles I outlined earlier, and policymakers are wary of the sector's susceptibility to fraud (especially after local P2P platform E-zubao was revealed to be a multi-billion dollar Ponzi scheme in early 2016), so the preference is to keep everything local, where at least rogue operators can be located and prosecuted more easily. And this is likely a key reason behind the demise of ambitious but short-lived start-ups such as HengXinLi, which pitched itself as a conduit for Chinese wealth seeking to move overseas.
Crowdfunding Volumes by Sub-Category (US $bn)
Looking ahead, there is likely to be significant consolidation within China's crowdfunding sector. In a report released earlier this year, the Beijing Bureau of Financial Work said it expected nearly 90% of the c.5000 Chinese crowdfunding platforms to either fail or be forced to liquidate by the regulators by the end of 2017.
I would also posit that real estate crowdfunding, which historically made up just 5% of overall crowdfunding volumes in China, is the sub-sector poised for the highest rate of growth given the typical Asian investor's love affair with bricks and mortar. Furthermore, the fast-growing "entrusted loan" industry is effectively an institutional version of peer-to-peer lending, often collateralised by land or real estate, and it may not be long before these same deals are structured, securitised and offered directly to retail investors for crowdfunding (at which point, of course, the government might step in).
We live in interesting times indeed, and nowhere is it more so than in the world of Chinese crowdfunding. Keep your eyes peeled.