China Hot on London's Heels in Global Fintech Battle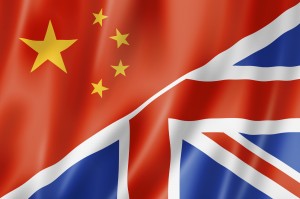 The UK stands poised to lose its coveted reputation as the world's leading fintech centre as the number of new innovative companies in China continues to accelerate, according to a new report.
The annual Fintech 100 report by KPMG and investment company H2 Ventures shows that four of the top five global giants in fintech innovation in fintech now come from China.
Topping the list is Hangzhou-based Ant Financial, an online payment service provider.  Earlier this year, Ant Financial raised $4.5bn in a record fintech private placement.
The report shows that the UK is losing ground, occupying just 13 of the top 100 positions compared with 18 last year. Only Atom Bank, a mobile-focused challenger bank that launched earlier this year, made the top 10.
Fintech companies seeking to shake up the traditional bank-dominated business of lending and payments have all flocked to London in recent years with the aim of offering customers with superior services at a lower cost.
London has traditionally been considered a fintech powerhouse as it provides efficient access to capital, skills and regulation that is focused on the sector.
But the emergence of China as strong player together with the increasing globalisation of fintech means that UK policymakers and regulators will have to continue to work hard to maintain their position.
Competition is heating up globally with 17 countries now making the list of the top 50 established companies.  The UK is still in second place behind the US, which holds a quarter of the 100 spots on the list.
Funding for fintech is on the rise, with the top 50 companies attracting $14.6bn of capital since last year, marking an increase of more than 40 per cent in just 12 months.
However, funding in the UK has come into question following the Brexit vote and the associated uncertainty about EU passporting rights.
Innovate Finance, the UK's financial technology trade body, recently reported a decline in venture capital funding for UK fintech companies, which fell by a third in the first half of the year.
Most of the top 50 fintech companies profiled are classified as 'disrupters' who are seeking to challenge established financial services companies operating traditional business models.
A number of 'peer-to-peer' or 'marketplace' lenders have grown in the past decade. These platforms seek to provide more efficient lending compared to traditional banks.
Peer-to-peer lending has accelerated in China, which is dominated by large state-owned banks that prefer lending to state-owned industrial companies. Chinese lending platform Lufax, which was valued at $19bn earlier this year, is fourth on the KPMG list.