How much are overseas investors distorting the London property market?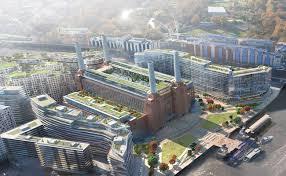 Luxury apartments from Battersea Power Station to Centre Point
On the train in to work in Central London one can watch with interest developments at Battersea Power Station. At one time it looked like this iconic building might provide a new home for Chelsea Football Club, but now, like so much prime central London property, the plan is for luxury apartments. Furthermore, given the trends over recent years, a high proportion of these properties will be sold to overseas investors. Looking at the new build, high end London property market in the 2 years to 2013, 69% of purchasers were foreign nationals and of these, 49% were not UK residents – so these properties were not being bought for the owners to live in – they were either bought to be rented or were even left empty as investments simply for capital appreciation.
This pattern is repeated across London. One of the most expensive projects of all is the One Hyde Park development, with some apartments costing over £70m and, according to Westminster Councillor David Boothroyd, much of this development is sold but remains unoccupied. Another iconic building, Centre Point off of Oxford Street is also having a £350m makeover, switching from office to residential use with apartments averaging around £3.5m. A block of 13 affordable homes is also being built on the site as a condition of the planning permission.
In some Westminster wards the number of residential units has increased over the past four years as new developments come on line, but the number of voter registrations and council tax payers has actually declined, suggesting an increase in property either occupied by non-voting foreign nationals or not occupied at all.
London property – a safe haven for Russian and Chinese buyers
There is a lot of anecdotal evidence behind the myriad stories in the press about Russian and Chinese buyers pushing up prime London property prices. China's international property search portal Juwai estimates 63 million Chinese people are now wealthy enough to afford a property overseas. Back in One Hyde Park, one young Chinese woman reportedly recently paid £4m in advance for five years' rent on her £15,000 a week luxury apartment. Meanwhile, Russia's All European Estate advertises almost 3,000 UK houses and flats on its website. The super-rich from Russia and China have become the stereotypical London property buyers but there are also very wealthy investors from Southern Europe who have moved funds away from their uncertain domestic economies in Greece, Italy, Spain and Portugal and bought Central London apartments. Not only are they benefiting from a solid brick and mortar investment in a market where demand is expected to continue to significantly exceed supply, but by moving assets from the eurozone into sterling they also can gain from the strengthening pound.
The nationalities of foreign buyers of prime London property –
| | |
| --- | --- |
| Europe | 16.5% |
| Russia and CIS | 9.1% |
| Middle East | 7.5% |
| India | 4.5% |
| Asia | 4.5% |
| North America | 4% |
| Australasia | 1.7% |
| Africa | 1.1% |
| South America | 0.5% |
Source: Knight Frank
What you can buy in London compared with other desirable locations?
Research shows that with an average UK mortgage of £254,000 you could buy a small 72m² flat on the outskirts of London or a 250m² property in Florida or Spain, so you would get at least 250% more space by buying in a desirable overseas location.
The choice could be between a small one-bedroom London flat, a 6-bed mansion in a purpose-built gated community in Florida, or a spacious 3-bed Marbella penthouse with a large terrace and access to a complex including a pool and a tennis court.
This is based on London-wide averages; zoom in on the super expensive Central London market and the difference becomes much, much greater – you could choose between that £3m apartment in Centre Point or, for the same price, a whole Scottish Island with 200 acres, private beaches, a fully furnished four-bedroom house, a three-bedroom farmhouse, a helicopter hangar plus boat house, two slipways, two moorings and a jetty.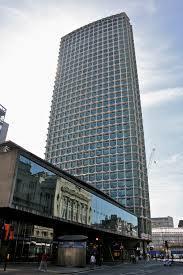 Foreign investors in the lower end of the property market
Although the press likes to focus on the super-rich, foreign property investors are also seen to be affecting the lower end of the property market. The UK has a long-term shortage of housing but some experts believe that foreign investors are exacerbating the situation as cash buyers have been snapping up homes designed for first time buyers and families on lower incomes.
According to a report in the Daily Mail, which compiled statistics from a number of estate agents around the world, Chinese and Russian property investors are now buying UK properties at the lower end of the price range. Their report was based on data from estate agent network London Property Partners, which said just 15% of property sales in Central London until June 2013 were made by UK buyers. According to estate agents Savills, the number of homes bought with cash has risen by around 20% over the past year. Some Chinese investment companies have secured entire developments and are then selling them to other Chinese investors overseas for significantly more than they are actually worth, 25% to 35% more in some cases.
Osborne fights back with new Capital Gains Tax legislation
Concerned that overseas investors are distorting the market and pushing up prices, Chancellor George Osborne has unveiled a new capital gains tax on foreign-owned property that will come into force in April 2015.
In his Autumn 2014 Statement, the Chancellor announced that foreign property investors would soon have to pay capital gains tax in a bid to prevent a housing bubble from forming and to increase receipts for the Treasury. "Britain welcomes investment from overseas but it's not right that those who live here have to pay CGT, but those who are non-residents do not," said Osborne.
Investing in Prime City-Centre locations
As a crowdfunded property investment opportunity, Property Crowd offers a simple and easy way into high-yield, prime city centre locations from as little as £5,000. Property Crowd operates under FCA regulations. In the high-flying world and shark infested waters of Central London property portfolios, which are undoubtedly distorted by foreign investors and the international super-rich, Property Crowd offers the investor secure, easy to understand, and transparent investment opportunities.
You can join Property Crowd for free to get the latest property crowdfunding opportunities.
Learn more   Join the Crowd