Institutional Investment Appetite for UK Purpose-Built Student Accommodation Remains Robust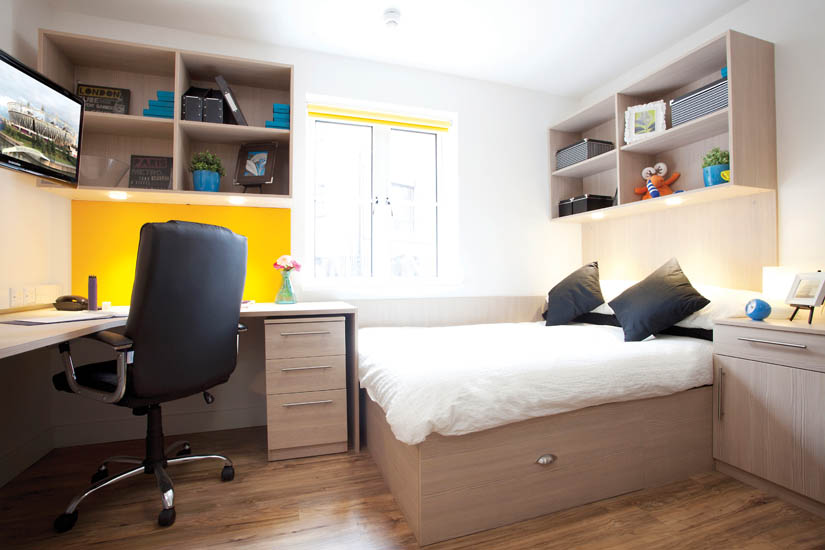 A recent article in the Financial Times reveals that international institutional investors are continuing to snap up blocks of UK purpose-built student accommodation, despite possible Post-Brexit curbs on foreign undergraduate numbers
The property arm of Singapore's state investment fund recently purchased a portfolio of 5,500 bedrooms spread across 25 locations for £417m, outbidding other institutional investors from the United States, Russia, and the Middle East.
Critics of the asset class raise the point that if student numbers drop, blocks of hundreds of bedrooms with shared kitchens and thin walls may struggle to find other types of residents, leaving investors facing losses in an inflexible development.
Despite these fears, interest in purpose-built student accommodation remains strong. Knight Frank estimate that the total value of the UK's purpose-built student accommodation sector is now £43bn.
The data shows that there are 525,000 bedrooms in the UK with more to come. Planning consent has been obtained for almost 90,000 and permission sought for nearly 44,000 more.
Global institutions, private equity, and real estate investment trusts are looking for safe, stable places to park their cash. A combination of internationally respected higher education, steady rental growth, and a structural undersupply has made student accommodation a red hot sub-asset class within the broader property market.
"There are more investors in the sector now than there ever have been," said James Pullan, Knight Franks' head of student property. "It is one of the few sectors in the property world that has delivered consistent rental growth every year since the economic downturn."
2015 was a record year, according to Knight Frank, with £5.1bn of transactions involving nearly 50,000 student bedrooms. Despite the Brexit vote, the market continues to be buoyant, in part because the fall in the pound has made UK property more attractive to overseas investors. Knight Frank expects transactions to exceed £4bn this year.