Institutional Investors Around the Globe Increase Target Real Estate Allocation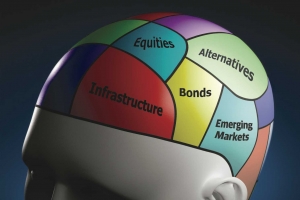 Real estate has always been an important asset class for institutional investors looking to diversify their portfolios of stocks and bonds with alternative investments.
Institutional investors around the world have increased their target real estate allocations to almost 10%, shrugging off concerns about slowing returns and diminishing opportunities, a recent survey has found.
The average target allocation for real estate now stands at 9.9%, up 34bps from 2015 and up about 100 bps over the past four years, according to the Institutional Real Estate Allocations Monitor from Hodes Weill and the Cornell University Baker Program in Real Estate.
At the same time, the report of over 200 institutional investors across 28 different countries found that actual allocation was up from 8.5% last year to 8.9% this year, suggesting a degree of under-investment relative to target levels.  50% of institutions are under-invested by an average of 250 bps and have significant capital waiting on the sidelines ready for investment.
This growth in the size of real estate portfolio target allocations has come in the context of strong returns from the asset class. Institutional real estate portfolios have generated an average annual investment return of 10.7% over the past four years, which compares favourably with average current target returns of 8.4%.
Institutional interest in core, value-add, and opportunistic strategies has increased over the last four years.  Institutions are much more focused on value-add strategies, followed by opportunistic ones. This strong interest in higher-yielding strategies demonstrates that institutions have a growing risk appetite in the search for yield.
Industry-wide AUM continues to trend upward, as allocations to third party managed products remain robust.  Despite headlines that institutions are internalising management functions, most  institutions still rely on third party managers for their real estate investments. The report states that 94% of institutions have some or all of their investments managed by third parties. Furthermore, institutions expect to allocate 85% of their invested capital in 2016 to third party managers. However, many investors' conviction in real estate investment is falling.  Among their concerns is that too much capital is pushing valuations above fundamentals.
However, Will Rowson, partner at Hodes Weill said: "As institutions increasingly look to take advantage of real estate's traditional diversifying effect, we expect to see allocations continue to rise and anticipate global allocations breaching the 10% mark in 2017."
Institutional grade property crowdfunding investments allow institutional and professional investors to optimise allocation with origination partners that are established industry leaders.